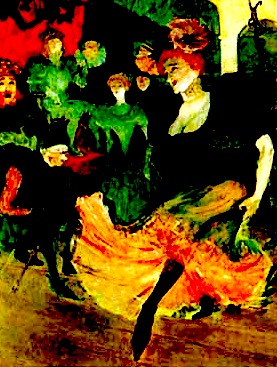 Jacques Offenbach
2 Feb (Thurs) & 3 Feb (Fri), 8pm, Sheldonian Theatre
Book tickets here.
Eurydice – Julia Sitkovetsky
Orpheus – Will Blake
Calliope – Anna Sideris
Pluto – Dominic Bowe
Jupiter – James Geidt
Diana – Olivia Clarke
Venus – Tara Mansfield
Cupid – Esther Mallett
Mars – Tom Bennett
Mercury – Tiago Rito
Juno – Johanna Harrison
Hebe – Emily Shercliff
Aurora – Gessica Howarth
Apollo – Ashley Francis-Roy
Balloonist/Lift Man – Felix Leach
Cerberus – Samuel Poppleton, Dominic Oldfield, Andrew Hayman
Chorus: Ellen Timothy, Emily Meredith, Esther Drabkin-Reiter, Patrick Edmond, Milo Comerford, Paul Stapley
New Chamber Opera Studio presents a staging of Offenbach's satirical and evergreen look at the Orpheus story. A scathing attack on Gluck and the famous Orpheus opera, it features such tunes such as The Infernal Galop, widely known as the Can-Can. It premiered at the Théâtre des Bouffes Parisiens in Paris on 21 October 1858, and ran for a staggering 228 performances, and has held a place in the repertory ever since. The story is based on the well-known Greek mythology of Orpheus's descent to hell to retrieve the soul of his dead wife Eurydice. The work, which features well-regarded figures of ancient times in comical and bizarre circumstances, evoked an outcry amongst Parisian critics with its acerbic satirical tone, but this only resulted in greater interest in Offenbach's work and subsequently led to its widespread popularity.
Plot
Act 1 Scene 1 opens in the countryside near Thebes. Public Opinion introduces herself as guardian of public virtue, before Eurydice enters and sings of the farmer Aristaeus whom she is in love with. Upon her husband Orpheus's arrival, it is clear that they detest each other. Orpheus tells Eurydice that he has filled the cornfields with snakes as a trap for Aristaeus, and Eurydice tries to warn Aristaeus when he arrives but is encouraged by him to walk through the cornfields. Upon being bitten, Eurydice finds out that Aristaeus is the god of the underworld Pluto in disguise, and is led to Hades. Orpheus is delighted with his newfound freedom, but Public Opinion insists that he must retrieve Eurydice from the underworld for the sake of public decency.
Act 1 Scene 2 opens on Mount Olympus in the clouds at dawn. Jupiter chastises the gods for their unbecoming behaviour, and reprimands Pluto for having abducted a mortal woman. Unable to tolerate Jupiter's hypocrisy any further, the gods interrupt Jupiter by mocking his own amorous exploits. Public Opinion then enters with Orpheus, and Jupiter instructs Pluto to return Eurydice to Orpheus, and all the gods follow Pluto to Hades to ensure that Jupiter's order is obeyed.
Act 2 Scene 1 opens in Pluto's boudoir, in Hades. Eurydice is finding the underworld very dull. Jupiter, who arrives with Pluto, finds out where Eurydice is being kept prisoner and manages to get through the keyhole of the door of her room by being transforming into a fly. Jupiter reveals his true identity to Eurydice and suggests that she should escape with him to Mount Olympus, in the midst of the chaos of Pluto's party.
Act 2 Scene 2 opens in Hades. Pluto's party is well under way with exuberant dancing, and Eurydice is present at the party disguised as a Bacchante. Jupiter tries to flee with Eurydice, but is stopped by Pluto who informs Jupiter that Orpheus is on his way with Public Opinion. Upon arriving, Orpheus demands for Eurydice to be returned to him, and Jupiter obliges – on the condition that Orpheus does not look back at Eurydice while leading the way out of Hades. The task is duly carried out, until Jupiter throws a thunderbolt just behind Orpheus, causing him to turn around in shock and thus losing his claim on Eurydice. All except Public Opinion is happy with the outcome, and the raucous cancan is reprised.
More information
www.orpheusinoxford.co.uk
This English version is by Geoffrey Dunn, and the performances are given by arrangement with Josef Weinberger Limited.