Domenico Cimarosa, Le astuzie femminili (Feminine Shrewdness) 1794
29 June (Preview), 2, 3, 5, 6, 8 July 2022.
Feminine Shrewdness (performed in English) is the perfect opera for summer; a lighted-hearted look at the difficulties created for the orphan Bellina and her guardian the fraudulent lawyer Don Romualdo, by Bellina's father's impossible will; this provides her with a large dowry, but only if she should marry the crude and cowardly Don Giampaolo Lasagna. All the action flows from attempts to rescue Bellina from her cruel fate and includes two characters who disguise themselves as Hussars, while wildly speaking broken German.
As always, we are looking forward to welcoming you to the Summer Opera. However, please note that due to the changing COVID19 situation, the organisation and management of the event and venues are subject to change.
Timings:
6.00pm Drinks
6.30pm Act I
8.00pm Picnic Interval
9.15pm Act II
10.30pm Curtain down
Performances will be dedicated as follows:
29 June (Preview) New Chamber Opera
TicketSource booking has now closed.
2 July New College Development Office
Please note that a photographer will be present on this evening.
3 July Oxford Friends of Welsh National Opera
Enquiries to Bernadette Whittington 07813 907466
5 July New Chamber Opera
TicketSource booking has now closed.
6 July Friends of the Oxford Botanic Gardens
Enquiries to Freyja Jones 07472 365001 or
email: [email protected]
8 July New College Development Office
Conductor – Steven Devine
Director – Michael Burden
Anyone who is not on the NCO electronic mailing list and who would like to be updated on the Summer Opera, should email [email protected]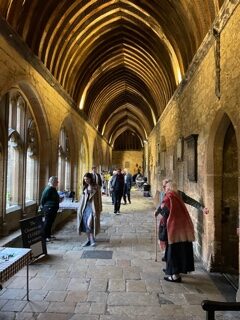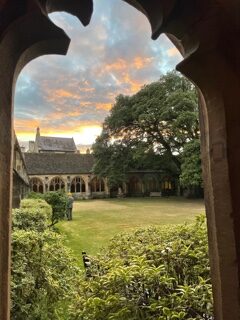 Cast in Order of Appearance
Dr Romualdo – Dominic Bowe
A Neapolitan apothecary, pretended lawyer, and guardian of Bellina with whom he is in love; he also casts his eye on Ersilia
Ersilia – Gwendolen Martin
Friend and confidante of Bellina
Filandro – Rory Carver
A young man secretly in love with Bellina
Bellina – Emily Brown Gibson
Ward of Dr Romualdo and secretly in love with Filandro
Giampaolo – Daniel Tate
A Neapolitan apothecary, betrothed to Bellina by her father's will
Leonora – Kate Semmens
One time governess to Dr Romualdo