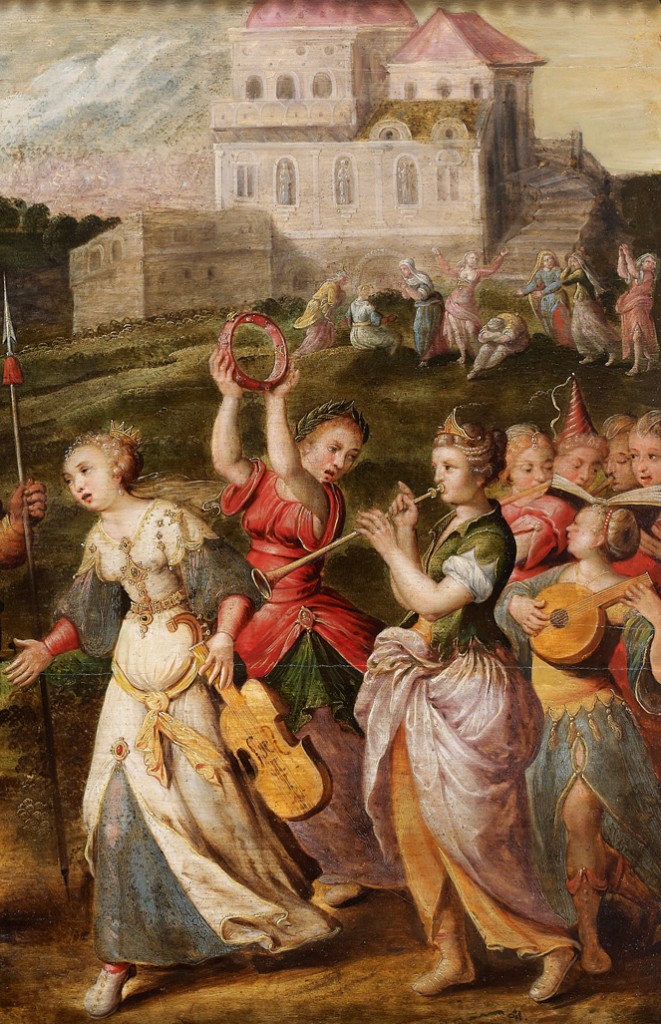 Bach: Easter Oratorio
Carissimi: Jepthe
Conductor/Director: Michael Pandya
8.00pm, Wednesday 11 June 2014
New College Chapel
Tickets £10/£5 concessions available from:
http://www.ticketsource.co.uk/event/58763
and on the door.
***
Bach: Easter Oratorio
The Easter Oratorio, Bach's first venture into the genre, began life as a cantata for Easter Sunday in 1725. The oratorio has attracted some criticism for its curious beginnings, the original cantata having been hastily re-worked from a pastoral drama per musica and the two shepherds (Menalcas and Damoetas) and two shepherdesses (Doris and Sylvia) transformed into Christ's disciples. Far from downgrading the work and stifling its potential as a sacred expression, these secular roots breathe life, air and unabashed joy into this most celebratory day in the Christian calendar, consider the abundance of dance forms throughout the work, an ebullient gigue hailing the final chorus of thanksgiving. The cantata was expanded and re-scored in 1738 to become the Easter Oratorio, Bach curbing some of the more theatrical elements of the original to provide a more meditative atmosphere to the paraphrased scriptural narrative. The text begins with a description of the disciples Mary Magdalen, Mary Jacobe, Simon Peter and John running over each other on Easter morning to anoint the body of Jesus in the tomb. A superbly crafted Adagio for oboe and strings for the second movement conveys the sense of deep loss whilst the triple metre rushing sinfonia and chorus either side evoke the rushing desperation of the disciples to look upon Jesus' body and pay tribute. After the fourth and fifth movements of mourning, the disciples find that the body is missing and the resurrection is revealed to them by and angel, the disciples departing with their voices raised in joyful thanksgiving.
Carissimi: Jepthe
Carissimi's Jepthe, or Historia di Jepthe was composed around 1650; the work is often dated to 1648. At the time it was written, the word 'oratorio' was only gradually coming into use, and many of Carissimi' s works are described as 'Historia'. They were also in Latin, although all the texts were anonymous, and were designed as one-part works. However, Howard E. Smither has subdivided Jepthe into two Parts, Part I (in three subsections) emphasising 'optimistic affections', and Part 2 (in two subsections) consisting of lamentations. In Part 1, Jepthe vows he will kill the first person to come out of his house, if the Lord grants him victory over the Ammonites. He does win the battle, and then celebrates. But the first person to meet him out his house is his daughter, and he laments that he has to sacrifice her; a final chorus from her and her followers concludes the piece. Based on the story from the Book of Judges in the Old Testament, the work uses a narrator whose part links the solos and choruses; these use the biblical text. Only a continuo accompanies the singers.