COVID-19 Measures
COVID-19 Production Notes
Answers to FAQs
An 18th Century Season
The 2021 Summer Opera will take place on the following dates:
June 30 (Preview), July 3, 6, 7, 9, 10, 2021.
The Warden's Garden, New College, 6.30pm
Timings:
6.00pm drinks
6.30pm Act I
7.45pm Picnic Interval
9.00pm; Acts II and III
10.30pm Curtain down
We are looking forward to welcoming you to the Summer Opera for 2021. The cast, team, and orchestra are ready to go, and general preparations are underway. The nature of our outdoor performances is working to our advantage!
However, please note that due to the changing COVID19 situation, the organisation and management of the venues is subject to change. Currently, the intention is to perform in the Warden's Garden in a new seating arrangement; perform in a large marquee if wet; and eat in the Cloisters.
Tickets for 30 June, 6 July, and 10 July can be obtained via this link:
The ticket booking system has now closed.
Tickets for 7 July can obtained from the Friends of the Oxford Botanic Gardens: Mary Isaac on 0776 224 1881 or Anne James on 07756 882346.
Tickets for Old Members on 3 and 9 July: contact Jonathan Rubery in the Development Office on 01865 279337 for information on
remaining availability.
Anyone who is not on the NCO electronic mailing list and who would like to be updated on the Summer Opera, should email [email protected]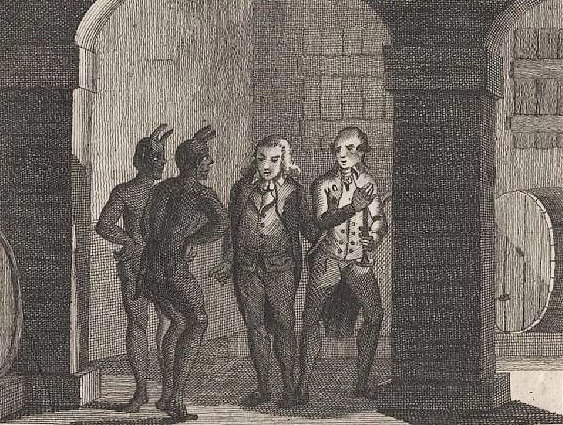 Count Nastri – William Purefoy
Countess Nastri, his wife – Rebecca Afonwy-Jones
Dorina, An Adventuress – Sophie Kidwell
Giannino, young, lover of Dorina – Dominic Bowe
Don Poppone Corbelli, gentleman – Tom Kennedy
Ghiandina, housemaid – Kate Semmens
Falco, innkeeper – Rory Carver
Conductor – Steven Devine
Director – Michael Burden
New English translation by Simon Rees
The 'She-devil' of the opera is, of course, Dorina, the character who provides a focus for several characters' desires. The plot starts out sedately enough; Giannino and Dorina are in love, but Dorina has decided that because Giannino has no money, she will not marry him. Falco, the local inn-keeper, suggests that they try a scam to rob the foolish – but wealthy – old Don Poppone. But now the plot descends into farce. Poppone believes there is treasure in his basement, and Giannino and Dorina pose as Turkish mystics to pretend to find it. When they arrive, Poppone mistakes the pair for the Roman Count Nastri and his wife the Countess, whom Poppone was also expecting; when the real noble couple arrives, they are mistaken for the announced Turks. CHAOS. Musically, the most important interesting number is the second finale, which contains the séance; the score evokes mysterious and eerie powers.
Galuppi and the librettist Carlo Goldoni, between them invented opera buffa as we know it today. The Venetian-born composer worked both as a writer of opera seria and then in the newly developed drama giocoso. His music, in an attractive, mid-18th-century gallant style, was heard throughout Europe, and although he spent periods out of Venice – including a spell at the Italian Opera House in London – the city was the focus of his career. His music disappeared into obscurity, partly because Napoleon's invasion of Venice in 1797 resulted in Galuppi's manuscripts being scattered and, in many cases, lost or destroyed. La Diavolessa, which was premiered at the Teatro S Samuele in November 1755, however, did survive, and is among those works revived during the 20th century.