The Summer Opera
3 (Preview)/6/9/10/12/13 July 2019
Conductor – Steven Devine; Director – Michael Burden
In a new English translation by Simon Rees
Cast
Amarilli – Barbara Cole Walton
Dorida – Indyana Schneider
Eurilla – Gwendolen Martin
Mirtillo – Kate Semmens
Silvio – Mark Chambers
Trieno – Patrick Keefe
The Evening's Events
6.00pm: Drink in the Cloisters
6.30pm: Opera Part I, The Warden's Garden
Picnic Interval in the Cloisters (approximately 90 minutes)
9.00pm: Opera Part II, The Warden's Garden
10.00pm: Curtain
Tickets
Wednesday 3 (Preview) & Tuesday 9
New Chamber Opera
Book online at http://www.ticketsource.co.uk/newchamberopera or download the booking form here.
Tickets are also available from the following organisations
Saturday 6 & Friday 12
Tickets: New College Development Office (01865) 279 337
Tuesday 9
Tickets: OXPIP (01865) 778 034
Wednesday 10
Tickets: Friends of the Oxford Botanic Garden: 07472 365001
Saturday 13
Tickets: Friends of WNO 01844 237551Mobile: 07813907466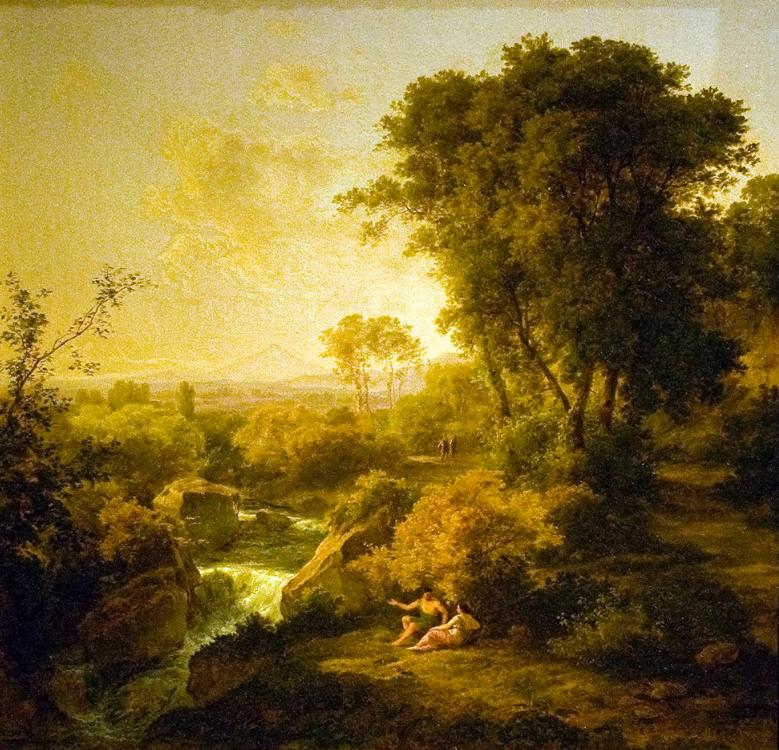 Il pastor fido
Amarilli, a shepherdess, in love with Mirtillo
Dorinda, a shepherdess, in love with Silvio
Eurilla, a shepherdess, in love with Mirtillo
Mirtillo, a shepherd, in love with Amarilli
Silvio, a hunter, in love with hunting, and eventually, with Dorinda
Tirenio, a High Priest of Diana
Set in Arcadia, the background to the plot of Handel's pastoral opera Il pastor fido is that Diana, virgin huntress goddess, has become displeased with Arcadia and has let it be known that only through the marriage of a couple descended from heavenly ancestors, one of whom will be 'a faithful shepherd,' will her wrath be appeased; Silvio and Amarilli are designated the 'happy couple,' to everyone's consternation. The three shepherdesses spend the opera pursuing the objects of their desire. Amarilli is in love with Mirtillo (who loves her in return) but is destined for Silvio. Eurilla is also in love with Mirtillo (who does not return her love), and tries to undermine Amarilli. Dorinda in is love with Silvio (who does not return her love until he almost kills her with a spear while hunting).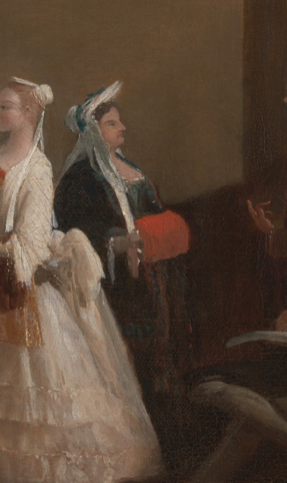 The opera was Handel's second one for London; the first, Rinaldo, had been a brilliant success, and the audience was taken aback at this short and understated work. It achieved only a few performances, but it was twice revived in 1734 first with added choruses, and then with added dances, it was more popular, achieving a total of some 14 performances. The two versions represent two phases of Handel's opera career; the first, his early years in the capital when both he and Italian opera were still finding their feet in the city, and the second, his years as an opera promoter, when he faced competition from the Opera of the Nobility, competition which ultimately damaged the staging of Italian opera in London. Il pastor fido has been performed in modern times on numerous occasions, with the 1734 version first performed in 1948 at Göttingen, and the 1712 version in 1971 in Unicorn Theatre, Abingdon.