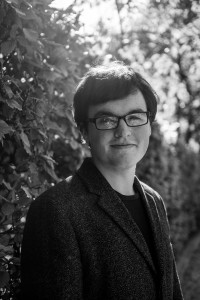 Marco Galvani
World Premiere
Thursday 11 and Friday 12Â February 2016
New College Chapel
8.30pm
Musical director: James Orrell
Director: Michael Burden
Tickets available from https://www.ticketsource.co.uk/newchamberopera
Review of Rothschild's Violin on The Oxford Culture Review.
Marco Galvani
Marco is a composer studying with Robert Saxton at The Queen's College, Oxford. While studying at the Junior Royal Northern College of Music, he was a composer with the National Youth Orchestra of Great Britain, having works performed at Royal Festival Hall, Tate Modern in London, Belfast, Derry and the Sage, Gateshead. Commissioned by a variety of choirs and ensembles during his time at university, his works have been broadcast on BBC radio, including his piece Tantum Ergo, which was commissioned by the Edington Music Festival and broadcast on BBC Radio 3 in in the Summer of 2015. His choral work Et Vidi Angelum was commissioned by The Queen's College Chapel Choir, and will be recorded on their upcoming CD Revelation. Marco has received instrumental commissions from the Zeitgeist Chamber Orchestra, Oxford University String Ensemble, and more recently from the pianist Matthew Schellhorn. Working a number of different contexts, Marco has also produced scores for films and a number of dramatic productions in Oxford, including a production of Phillip Pullman's His Dark Materials. Marco plans to study composition as a postgraduate.
Rothschild's Violin
Rothschild's Violin is a chamber opera in one act based on the story of the same title by Anton Chekhov. This story tells the tale of Yakov, a coffin-maker in a non-descript town, who sees music as a consolation in his dreary life. He plays in the local orchestra alongside Rothschild, a flautist who has a habit of playing any melody in a mournful manner. Chekhov's story addresses the themes of redemption, consolation and the transcendent power that music can have in people's lives. By setting up such a marked contrast between Yakov's work and leisure, Chekhov highlights the way in which music can move, inspire and provide consolation, regardless of personal worries and issues. I decided to adapt this story into a chamber opera due to these themes, as Yakov presents a moral paradox which is highly relevant to modern society. He is constantly concerned with his financial situation, and this leads him to ignore the beauty that the world has to offer. It is only at the end of his life, after suffering many crippling losses that Yakov realises this.
In musical terms, this chamber opera is based around a sequence of four note chords, which gradually combine over the course of the piece to give the sense of an overall progression and trajectory towards the redemptive themes of the story. Alongside this organisation of pitch material, there are a number of interfering musical themes which permeate the musical surface whenever certain themes are mentioned in the story. For example, when any character discusses the theme of music itself, the pitch material briefly steps outside of this system into a different realm. Similarly, each instrument in the ensemble has a particular significance, with the flute assuming a double role in that it represents Rothschild in the Orchestral Rehearsal scene, as well as representing the calming soul of Yakov's wife, Martha. In this chamber opera I have used a number of different symbolic combinations of instruments, always focussing on the ability of certain instruments to resonate within each other. The piano, vibraphone, gong and bass drum provide a type of sonority which is inherently resonant, as this piece was designed specifically for the New College ante-chapel, in which is it being performed tonight.